News and events
Advance Northumberland shows support for offshore wind sector with major event sponsorship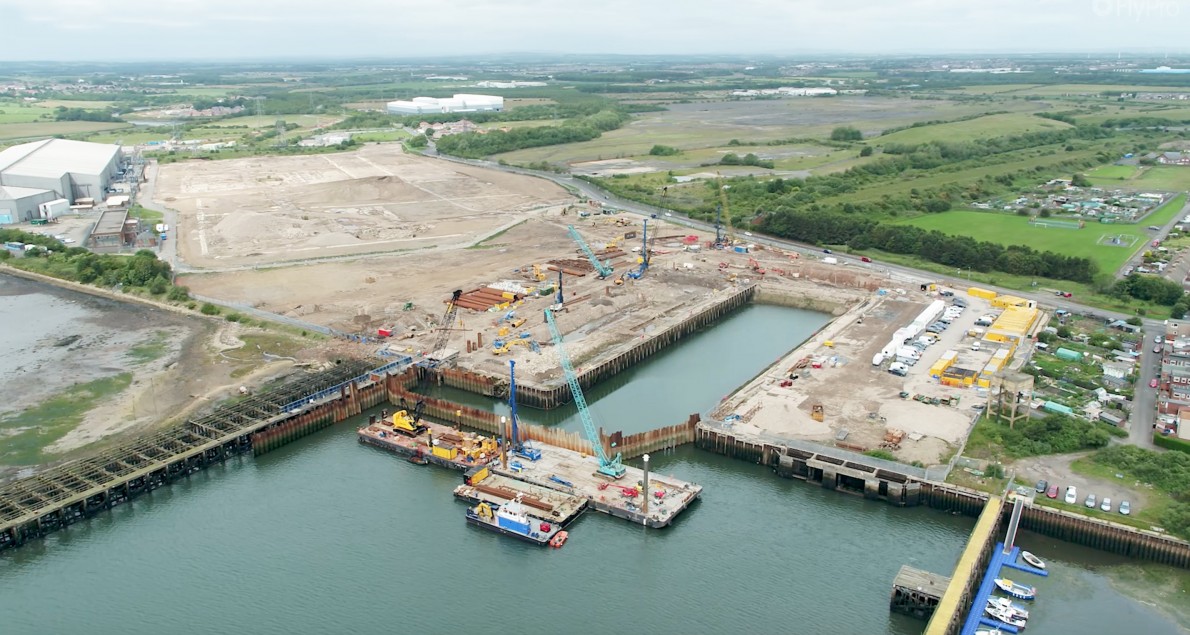 Economic regeneration company Advance Northumberland will be the headline sponsor of the Offshore Wind North East (OWNE) event for the third year running.
Economic regeneration company Advance Northumberland will be the headline sponsor of the Offshore Wind North East (OWNE) event for the third year running.
OWNE is a leading Offshore Wind Conference & Exhibition, organised by business development organisation NOF. The event attracts delegates from all areas of the offshore wind industry and supply chain, and in previous years it has attracted more than 700 attendees, 60 speakers and 90 exhibitors.
Taking place entirely online this year, the event – which will be held from November 5 to 6, 2020 - has attracted a formidable line up of speakers and exhibitors.
The importance of the event comes at a time when more focus is being placed on the role of offshore wind in the UK's long-term energy strategy – with government pledges that offshore wind farms will generate enough electricity to power every home in the UK within a decade and funding of £160 million to upgrade ports and factories for building turbines.
Advance Northumberland has a key role in supporting the offshore wind sector in North East England. It is currently developing Northumberland Energy Park Phase 1, which will provide a prime investment opportunity for large-scale advanced manufacturing and engineering companies who supply products and services to the offshore wind industry.
Richard Wearmouth, Chair of Advance Northumberland said, "Having sponsored Offshore Wind North East for the last two years, we know the great amount of effort that is put into organising this industry showcase and the steps NOF takes to enable businesses to collaborate and network with key organisations.
"At this year's Offshore Wind North East we will be demonstrating the role that large-scale development sites such as Northumberland Energy Park will have in supporting North East England's offshore wind cluster, which now more than ever has a vital role to play in the development of the UK sector, as well as at a global level.
"We applaud the NOF team for responding to the challenges posed by the Coronavirus pandemic and creating a comprehensive programme for Offshore Wind North East, and we are delighted to be both sponsoring and exhibiting at the event."
Northumberland Energy Park Phase 1 is part of Energy Central, the UK's unique port-based service, investment and growth cluster for companies operating in the offshore energy and subsea markets. Energy Central is a partnership between Advance Northumberland, Port of Blyth, Northumberland County Council and the Offshore Renewable Energy (ORE) Catapult.
The development is well underway, and the site will include a new dock, which is being funded by a £32 million public sector investment.
It's situated close to the Offshore Renewable Energy (ORE) Catapult at Blyth, which operates the largest concentration of multi-purpose offshore renewable energy test and research facilities in the world.
Caroline Lofthouse, Head of Stakeholder Engagement at NOF, said: "The continued support from organisations such as Advance Northumberland is invaluable and is enabling NOF and Energi Coast to deliver Offshore Wind North East online for the first time, which will provide the industry and its supply chain with an insight into future developments in the sector and excellent networking opportunities.
"Advance Northumberland is also a great example of the forward-thinking organisations in the region that are focused on supporting the growth of offshore wind in North East England and are making great strides in delivering regeneration projects that will support the sector in the decades to come."
Find out more about the Northumberland Energy Park Phase 1 site by visiting: www.investnorthumberland.co.uk/sites/nothumberland-energy-park-phase-1/