Introducing Energy Central Campus
Energy Central Campus is made up of two education, training and skills facilities focusing on STEM education, sector-led training and R&D to further support growth in the clean energy sector in Blyth and the wider North East.
The campus will equip young people and adults with the skills needed to take up careers in the sector, enable local companies to grow through access to a skilled workforce and support them to adopt the latest innovations in clean growth technology. It will demonstrate to businesses and potential investors that Blyth is ready to meet their growth needs.
Energy Central Campus is funded by the Government's Future High Street Fund and Town Deal, plus investment from Northumberland County Council, and North of Tyne Combined Authority. It is part of Energising Blyth, a £90m regeneration programme to grow, renew and connect the town delivered by Northumberland County Council. It includes projects to improve the town centre, deliver new jobs and learning opportunities, and investment to drive the clean energy revolution in the UK. This is alongside other investment across the town including the Northumberland Line, Northumberland Energy Park and the Heart of Blyth initiative.
The Energy Central Campus is being delivered in two parts, the Energy Central Learning Hub and the Energy Central Institute, both of which will be buildings within Blyth, Northumberland.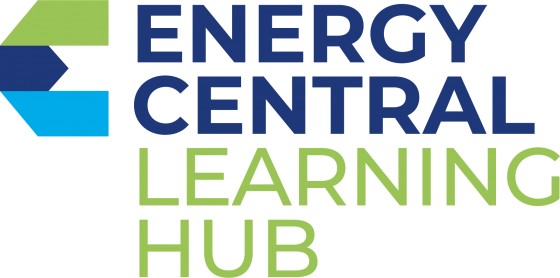 Energy Central Learning Hub
Energy Central Learning Hub, part of Energy Central Campus, will be a new industrial training, education and skills facility, located at the Port of Blyth opening 2024. It will deliver STEM education and sector-related vocational and work-based learning in high-quality specialist training facilities.
Find out more

Energy Central Institute
The Energy Central Institute will provide sector led training and skills development at a higher education level.
Find out more