News and events
Britishvolt set out ambitions plans for gigapant in Northumberland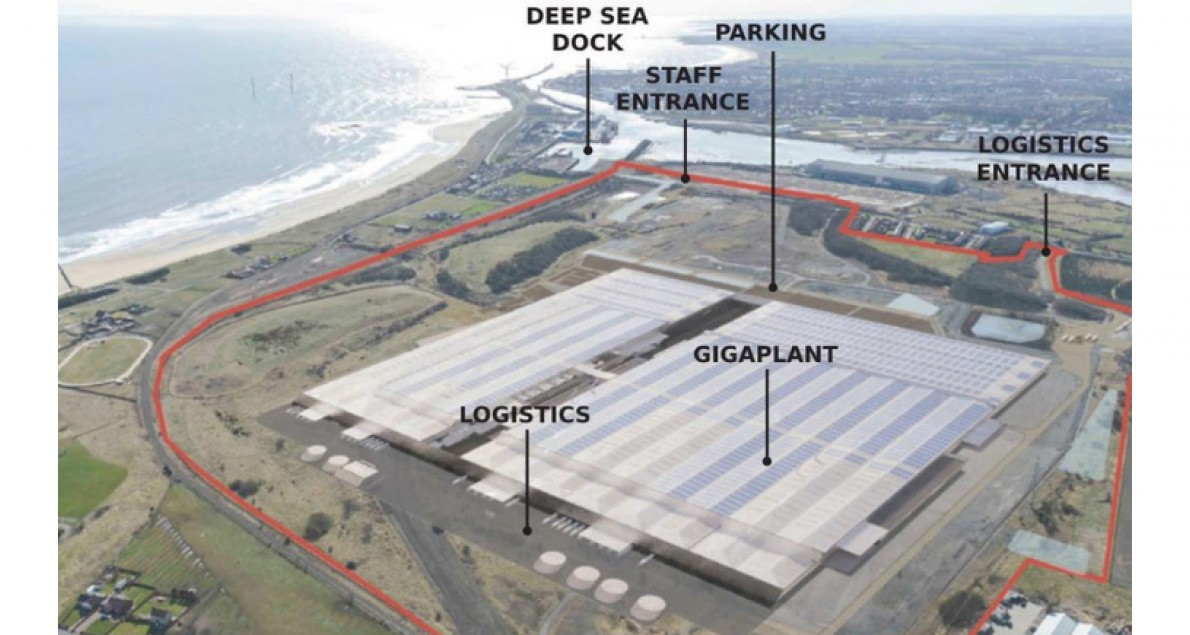 The company behind the £2.6billion gigaplant planned for south east Northumberland have outlined their ambitious plans to not only create jobs but boost the region as a whole.
Last December, Britishvolt unveiled proposals to build the battery making plant on the site of the former Blyth Power Station in Cambois.
And they have already set their targets high, aiming to build batteries for electric cars that match market leader Tesla, if not beat them.
The company is aiming to create 3,000 jobs by 2027, with the first phase seeing 1,000 jobs when it opens in 2023.
Peter Rolton, chairman of Britishvolt, said the site in south east Northumberland stood out from the start after 150 sites were whittled down to a shortlist of six, with the former power station site rated 10/10 compared to 6.5/10 for the next best option.
He said: "The site is perfect for us, it's a former power station so is already connected to the National Grid, it has the deep-sea dock and we're looking to re-open the old rail links as well to reduce the impact on nearby roads."
Talks with Advance Northumberland to purchase the site are nearing completion and Britishvolt are hoping to submit a planning application on March 1 and if given the green light, to start construction in September.
In the meantime, more than 120,000 letters have been sent out to homes in the area outlining the proposals and asking for views to help shape the proposals.
Mr Rolton, who grew up in Longframlington and went to Morpeth's King Edward VI School, said: "Universally, there has been a good reaction from local people so far. We've also engaged with stakeholders and both MPs are fully supportive.
"Everyone gets that this project can transform this part of the county.
"We want to get involved in helping develop the local communities."
Britishvolt are also hoping to work with local schools and colleges to develop specific training courses to give local youngsters a chance at a future career in the industry – either in construction or on the production line.
Referring to the Royal Navy advert, Mr Rolton added: "I want to see 'Born in Blyth and stay in Blyth as there is a great job here'.
"We want to do training and education courses. We have a contractor appointed for the first stage and they will use a good proportion of local labour.
"There are kids in school now who will be working for us in the future.
"There wasn't much in the North East in construction industry when I left university so I ended up working in London.
"I'm over the moon and busting with pride to bring something like this to Northumberland, I love the people up there."
Britishvolt are also looking to work with ex-offenders to help give them a second chance and young people aged 18 to 24 at the risk of offending.
Britishvolt are aiming to help boost the car manufacturing industry in the UK as due to Brexit regulations, there are more benefits if cars are produced in the UK, and ahead of the ban of new petrol and diesel engine cars being made from 2030.
Find out more