News and events
Northumberland demonstrates action in job creation and achieving green ambitions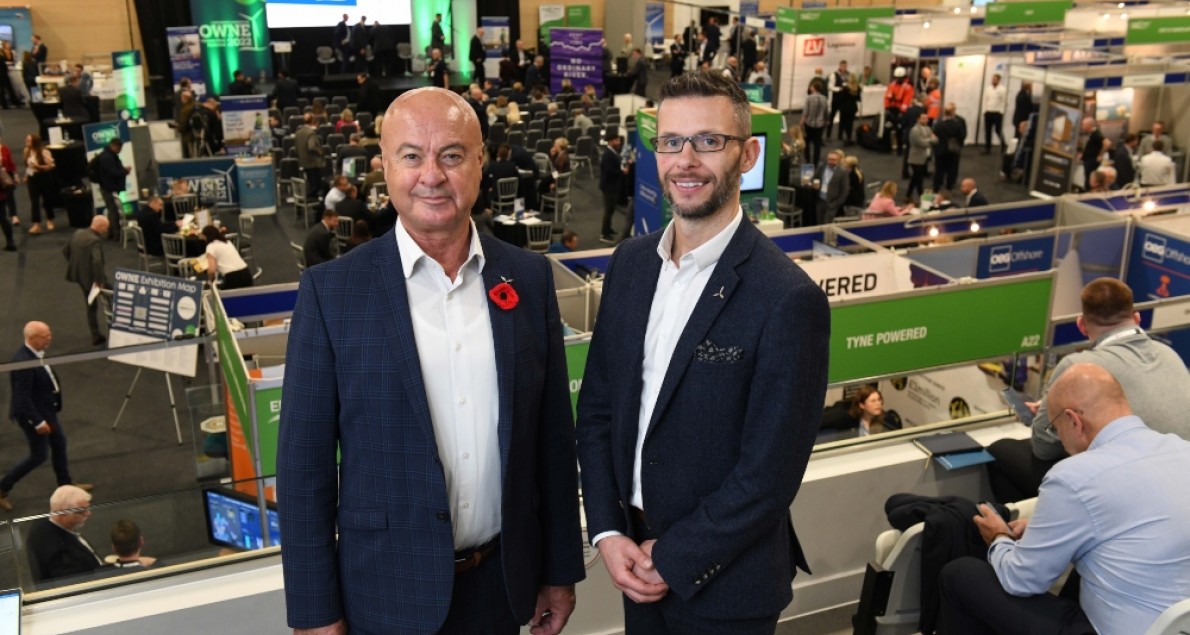 As world leaders and businesses gather in Egypt for COP 27 to discuss plans to reach Net Zero targets, Northumberland is celebrating a number of recent announcements that demonstrate the area's contribution to meeting Net Zero through renewable energy investments and job creation.
On November 7, JDR Cables broke ground on its new facility to manufacture, from start-to-finish, medium and high-voltage subsea cables for offshore wind farms.
The 69,000 sqm facility, on the site of a former coal fired power station in Cambois, south east Northumberland, is due for completion in 2024. Already expected to support more than 170 jobs once operational, it is also a strong demonstration of how Northumberland's economy is building on its heritage in power generation and transitioning to support the needs of the rapidly expanding renewable energy industry.
Northumberland Energy Park, where JDR Cable's new manufacturing facility will be based, is part of Energy Central, the UK's unique port-based service, investment and growth cluster for companies operating in the offshore energy, subsea, decommissioning, battery manufacturing and renewable energy markets.
Energy Central is a partnership between Advance Northumberland, Port of Blyth, Northumberland County Council and the Offshore Renewable Energy (ORE) Catapult aimed at attracting inward investment into the area. It boasts numerous assets for the offshore wind industry, including ORE Catapult's National Renewable Energy Centre, a leading technology innovation and research centre for offshore renewable energy.
In addition, on November 10 Port of Blyth announced its contract with North Yorkshire based Van Oord Offshore Wind UK Limited to store and mobilise around 350km of inter-array cable that will be installed at one of the world's largest offshore windfarms – Sofia Offshore Wind Farm.
The inter-array cable will pass through the Port's Battleship Wharf – a 19ha terminal that is frequently used in offshore projects owing to its deep-water berths and heavy lift quays – into quayside storage tanks. It will then be installed by Van Oord's cable-laying vessel, Nexus.
The 1.4GW Sofia Offshore Wind Farm project is located on Dogger Bank in the central North Sea, 195km off the North East coast of the UK. The RWE project represents a more than £3 billion investment in the UK's energy infrastructure industry. Once constructed, it will generate enough green power to supply the equivalent of around 1.2 million homes.
Jeff Watson, Chair of Advance Northumberland commented, "It's such an important time for the energy industry, not just here in the North East with discussions taking place last week at NOF's Offshore Wind Energy Event in Sunderland, but on a global scale with COP 27 in Egypt.
"I'm very proud that Advance Northumberland is supporting developments that are playing an active role in delivering against Net Zero targets, at the same time as growing our local economy and creating more and better jobs."
Martin Lawlor, Chief Executive of Port of Blyth, said, "It's fantastic that so many organisations are able to take advantage of the advanced facilities we have developed to support the offshore wind industry.
"Port of Blyth offers a well-established transport and supply network, so alongside the investment we've made in the capabilities of our terminals, the port is a sought-after destination for businesses who support the renewable energy sector."
James Young, Chief Strategy Officer, JDR Cables, added: "It is through the collaboration of a number of partnerships that we are able to further our journey and start the construction of our new medium and high voltage cable manufacturing facility. Once operational our facility will bring local jobs and opportunities to Northumberland and support the growing offshore energy industry in the region. Our project is supported by HM Government and BEIS through the Offshore Wind Manufacturing Investment Support Scheme and we look forward to working with all our local partners to make our new facility a success."
Advance Northumberland is the regeneration, physical delivery and business support vehicle delivering regeneration throughout Northumberland on behalf of Northumberland County Council. It has a portfolio of assets and land worth £250 million and can support businesses with access to finance, training and recruitment advice, supply chain connections and introductions to external support programme and business networks.
Port of Blyth is one of the UK's leading offshore energy support bases and is home to many of the renewable sector's leading businesses. The port is also home to extensive training facilities – including a £1 million wind turbine training facility – which is helping to develop the region's workforce and ensure young people in Northumberland have the relevant skills and qualifications to enter industries such as offshore energy, marine, logistics and subsea engineering.