Underpinning development, bolstering operations
Energy Central is extremely well equipped to support the needs of businesses working across renewable energy, offshore wind, subsea engineering, decommissioning, battery manufacturing, energy storage, automotive and advanced manufacturing.

Power
Energy Central boasts excellent access to the National Grid and its power infrastructure includes two substations.
The site has a readily available power capacity of up to 100 MVA, making it capable of supplying facilities which require large-scale energy use, and renewable energy sources provide much of Energy Central's power.
The Northumberland Energy Park site at Energy Central is home to the North Sea Link UK/Norway Interconnector, which is set to enter use in 2021. The North Sea Link - which will be the longest subsea interconnector in the world when it opens - connects the electrical grids of the UK and Norway via high voltage subsea cables from Kvilldal in Norway to Blyth. Capable of transferring 1400MW of renewable power from wind and water resources between the countries, it represents a major source of green energy for Energy Central.
In addition, EDF's Blyth Offshore Demonstrator Wind Farm lies just 0.5 miles off the coast of Blyth. Consisting of five 8MW turbines, it has a generating capacity of up to 41.5MW and is linked to the EDF substation on the Northumberland Energy Park site at Energy Central. EDF is planning to build phase two of the wind farm off the coast of Northumberland using floating offshore wind technology. Once completed it will be among the first projects of this kind in English waters.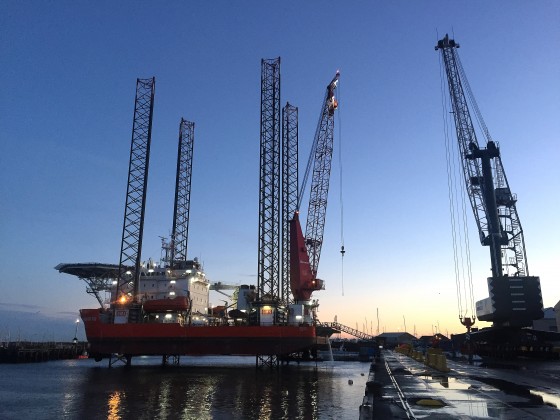 River and Port Facilities
Energy Central is situated around the River Blyth and the Blyth estuary and offers more than 50 HA of sites with access to deep water quays, and lock-free access to the North Sea basin.
The Port of Blyth – an integral part of Energy Central – has five main International Ship and Port Facility Security (ISPS) compliant deep-water terminals with over 1.5km of working quayside to accommodate multiple offshore vessels up to a maximum of 200m in length with no air draft restrictions.
It has a maximum draft of 9.5 LAT and maximum beam of 55m, and jack-up barge capability.
A new dock – funded by a £32 million public sector investment – is currently being built at Northumberland Energy Park Phase 1 as an extension of the current dock facilities. Work is set to be completed on the project by summer 2021. The dock will allow direct quay access to a deep water berthing pocket of 9 LAT, 50m wide by 200m long and jack up barge capabilities.
The Port of Blyth offers a permanent heavy lift crane capability of up to 400 tonnes and strengthened quayside which can handle large and complex lifts – making it ideal for large manufacturing, engineering and installation operations.
The port also offers extensive modern warehousing and workshops with large open storage areas.
Port of Blyth has an established reputation as a leader in offshore oil & gas mobilisation and demobilisation projects and services for the renewable energy markets; including handing large wind turbine components for both onshore and offshore projects.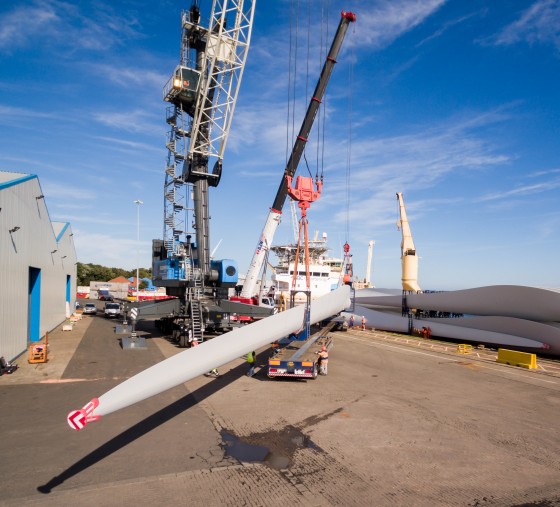 Training Facilities
Energy Central offers industry-leading vocational and functional training for port and marine operations.
In addition, Port Training Services (PTS), which is based at the Port of Blyth operates a £1 million wind turbine training facility which helps facilitate the training and education of new entrants to the wind energy sector, as well as facilitate the continuous professional development of the existing workforce. The company delivers fully accredited, industry recognised qualifications for companies and individuals serving the port and marine, warehousing and logistics, heavy industry, subsea and offshore energy sectors.