Case studies
TEXO – delivering specialist services at Port of Blyth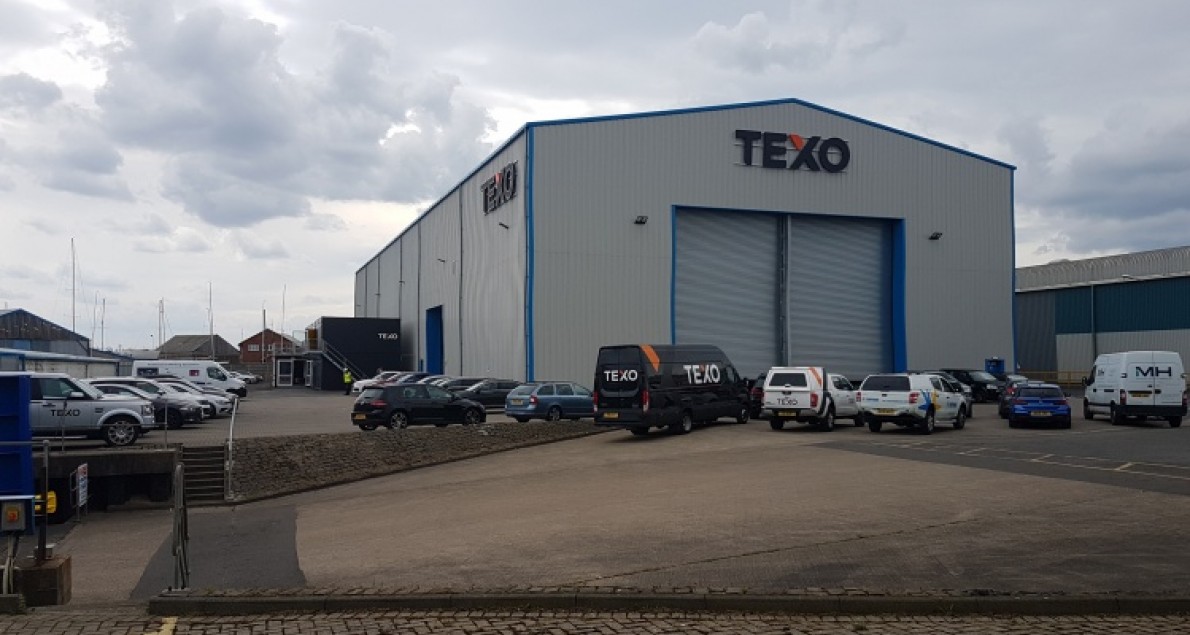 Texo opened its doors at Port of Blyth in July 2019. It has quickly established itself at the port as a provider of technology-led integrated asset services which help companies to operate more efficiently and safely.
The company's facility is a brand new purpose-built 1200m2 fabrication building with 40t lifting capacity and direct dockside loading facilities.
Alan Conway, Managing Director of Port Services at Texo, talks to us about the company's experiences of Energy Central and the benefits of being based at Port of Blyth – from which a host of businesses support the offshore energy sector.
Working in partnership
Our company motto at TEXO is 'Together we are one', and 'collaborative' is one of our values. Everything at Port of Blyth is very much geared up for this approach. Since we moved onto the port, we've experienced first-hand the kind of partnerships and alliances which can be forged at Energy Central.
With organisations such as Global Marine and the Offshore Renewable Energy (ORE) Catapult on our doorstep, we're well supported in delivering ground-breaking engineering services to the renewable energy sector – which is really exciting for us.
Vessel operators using Port of Blyth should be happy in the knowledge that it is a well-equipped port that can resolve any challenges they have through the local skills base and supply chain.
From our perspective, our relationship with Port of Blyth is a true partnership, rather than a tenant/landlord arrangement. The port's team is extremely flexible and work with us on what we need. They take a real interest in each company and facilitate meetings and deliver networking events (before the coronavirus pandemic).
Opening doors to engineering
Here at Texo we have a strong commitment to promoting STEM subjects and highlighting the breadth of opportunities available in engineering.
We're also looking to take on apprentices at our facility on the port, to help local people lay the foundations for their careers in engineering. As a 'one-stop shop' for the energy sector, our Blyth facility can provide apprentices with the opportunity to gain experience of a range of services, from drone inspection through to engineering and fabrication
Being part of Port of Blyth has additional benefits for our staff. We never cut corners on quality and safety and routinely invest in training – which we have great access to at Port Training Services (PTS). It is a specialist training provider delivering fully accredited, industry recognised qualifications from a purpose built, state-of-the-art facility in Blyth.
What Texo brings to offshore projects
Texo takes pride in offering a multi-disciplinary support service to projects which are seen as highly challenging and bespoke, along with Complex Operations. We offer a single point of contact and management for a broad range of support services all on one site: Commissioning, Mobilisation, De-Mobilisation and Conversion activities with dedicated onsite support.
Texo Port Services' commitment is all about delivering something to the highest quality in the safest possible way. We provide services across the life cycle of projects, but perhaps our most ground-breaking offering is our advanced fleet of unmanned aerial and ground-based platforms, which are integrated with the latest survey and inspection technologies. Through this, we are able to provide game-changing survey data.
We can support decommissioning by sending drones to complete the survey which clients can then see through a remote access link, making it a highly efficient and safe process. This has also been beneficial given the various restrictions put in place due to the coronavirus pandemic.
Our unmanned fleet also provides inspections on turbines for the wind energy sector and has been called upon by the National Trust to survey its' trees – testimony to the breadth of our operating capabilities.
Due to the expansive engineering and fabrication services that our team can provide at Port of Blyth, we have been awarded the contract to fabricate the world's most powerful tidal turbine. We're not the only Port of Blyth-based company that has been selected to work on this project – which again shows the strength of the companies Energy Central attracts.
More information on Texo can be found with examples of how its drone technology is being used by Texo DSI Survey and Inspection here and here.
Find out more about Texo
Case studies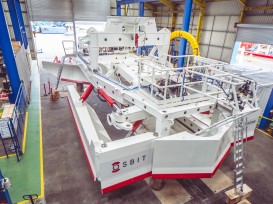 Osbit