Supercharging UK battery manufacturing
With its excellent connectivity, infrastructure, power capabilities and facilities, Energy Central is perfectly placed to support battery manufacture for the electric vehicle (EV) market and support businesses engaged in energy storage.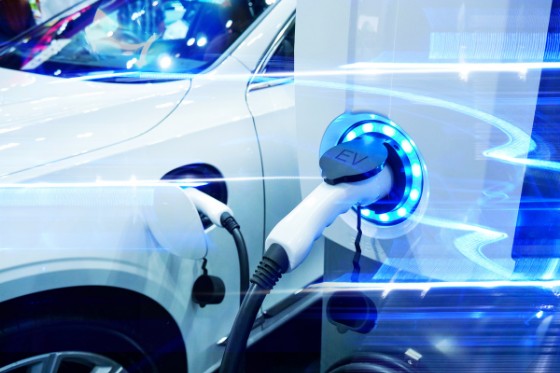 Energy Central is set to play a key part in supporting the UK's EV industry and bolstering the supply chain of UK car manufacturers, as they transition to EV production, ahead of the planned end of sales of new petrol and diesel cars by 2030.
Via the A19, Energy Central has rapid access to North East England's key automotive cluster, which includes Nissan's car manufacturing plant, which provides one quarter of Europe's EV production.
The North East's automotive industry is home to 240 automotive companies, including a variety of EV specialists, and the cluster is strongly supported by the North East Automotive Alliance.
Energy Central is able to supply battery manufacturers – and companies in the supply chain – with readily available power capacity of up to 100 MVA, and organisations can also benefit from the North Sea Link Interconnector which is capable of transferring 1400MW of renewable power from wind and water resources between the UK and Norway.
Energy Central offers excellent access to the National Grid and benefits from superb connectivity via road, sea and rail links.
In addition, The Port of Blyth offers extensive logistics and storage capabilities, as well as five main International Ship and Port Facility Security (ISPS) compliant deep-water terminals.

Gigafactory
Northumberland Energy Park Phase 3 at Energy Central has a 96 HA site which has been given planning permission for the establishment of the largest battery Gigafactories in the UK.
The gigafactory will have the capacity produce 30GW of lithium-ion batteries a year powering up to 300,000 vehicles, or providing massive energy storage capacity to support a growing green energy strategy. To the North of the Gigafactory site is Northumberland Energy Park, Phase 4 which offers 36HA of development land in a premier location to support the gigafactory supply chain opportunity.
Adjacent to the Gigafactory site on Phase 2 of Northumberland Energy Park is the location of the North Sea Link (UK/Norway Interconnector site). The site is 35 hectares and of greenfield status. The site provides perfect opportunities for businesses in the electric vehicle and battery industry, due to its proximity to the Gigafactory, excellent road links, deep-water quay access and an abundance of green energy.
The building of a battery gigaplant is also one of the key pillars of the UK Government's ten-point plan for the UK's green recovery and an important step to a Net Zero economy by 2050.