Fuelling innovation in energy storage
Energy Central offers opportunities for organisations working across green hydrogen, shore power, renewable energy microgrids and battery storage.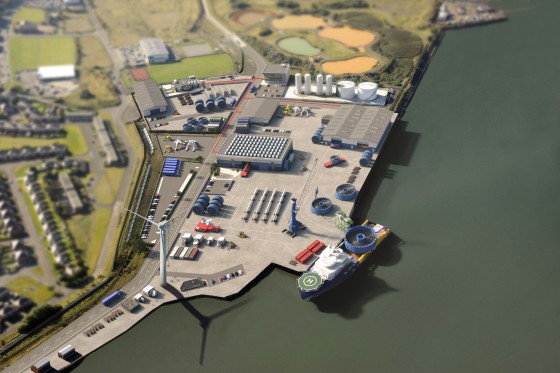 Bates Clean Energy Terminal is a centre for low carbon focused investment and innovation.
It offers 5 HA of fully remediated, quayside development and there is a potential for collaboration with the Offshore Renewable Energy (ORE) Catapult on low carbon initiatives.
Research from the ORE Catapult and the Offshore Wind Industry Council states that the development of an indigenous green hydrogen industry – with green hydrogen generated from UK offshore wind – could generate £320bn for the UK economy by 2050.
Energy Central provides an opportunity for companies working in green hydrogen to create industry test beds for offshore electrolysis and on shore electrolysers, and plug into renewable substantial renewable energy sources.
Energy Central's extensive development sites also provide capacity for blue hydrogen storage.
In addition, the National Grid assets available at Northumberland Energy Park Phase 1 make the site a prime location for battery storage operations.