Expanding horizons in offshore wind
Energy Central is located in North East England, a lead UK region for offshore energy which is recognised by the UK Government as having Centre for Offshore Renewable Energy (CORE) status.
It provides excellent market access to offshore energy developments in the North Sea – including Round 3 Zone offshore wind projects at Dogger Bank, Hornsea and the Firth of Forth – and is playing a key role in growth of the UK's offshore wind industry, which is being supported by the UK Government's Offshore Wind Sector Deal.
Energy Central offers multiple development sites and investment opportunities for large-scale advanced manufacturing and engineering companies who supply products and services to the offshore wind industry.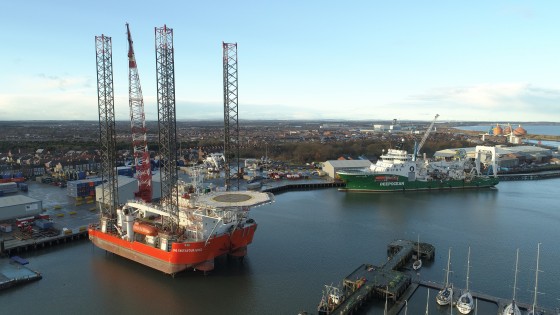 Port Capabilities and Facilities
Energy Central's facilities and capabilities make it an ideal location for companies engaged in turbine, component and blade manufacturing, export and array cable manufacturing, maintenance, servicing and installation.
The Port of Blyth offers lock free access to the North Sea Basin and has five main deep-water terminals with over 1.5km of working quayside to accommodate multiple offshore vessels up to a maximum of 220m in length with no air draft restrictions.
The port has a maximum draft of 9.5 LAT and maximum beam of 55m, and jack-up barge capability, as well as offering a permanent heavy lift crane capability of up to 400 tonnes and strengthened quayside which can handle large and complex lifts.
Development sites at Energy Central include Northumberland Energy Park Phase 1, which offers 36 HA of development land and an extended deep-water dock with jack-up barge capability.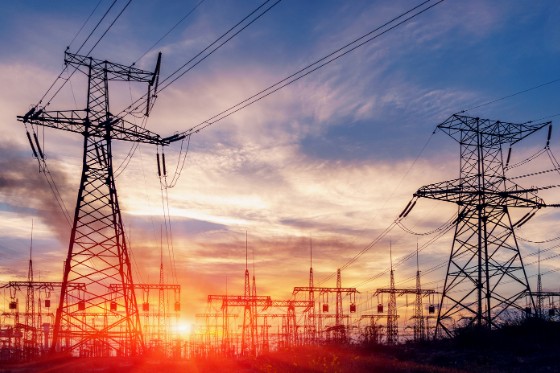 Power
Energy Central boasts excellent access to the National Grid and its power infrastructure includes two substations.
The site has a readily available power capacity of up to 100 MVA and companies locating to Energy Central can tap into an abundant low carbon energy sources.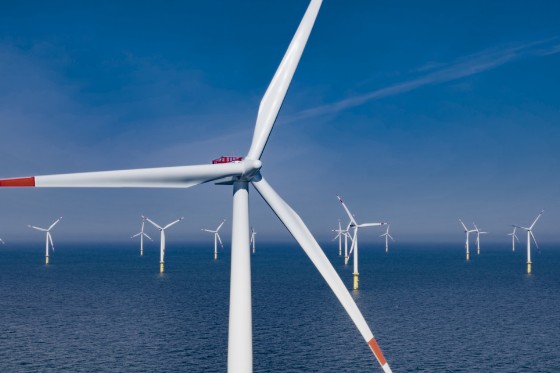 World Class R&D
Businesses supporting the offshore wind energy sector can draw on world class R&D at Energy Central.
Energy Central is home to the Offshore Renewable Energy (ORE) Catapult, which operates the largest concentration of multi-purpose offshore renewable energy test and research facilities in the world.
The ORE Catapult is the UK's leading technology innovation and research centre for offshore renewable energy and its facilities include a wind turbine blade testing facility which undertakes structural testing of blades up to 100m in length and a high voltage electrical systems test and measurement suite.
It uses its unique facilities and research and engineering capabilities to bring together industry and academia and drive innovation in renewable energy.
The ORE Catapult has a team of more than 200 people who have extensive technical and research capabilities, industry experience and track record. Its world-renowned, expert personnel are leading innovation in reducing offshore renewable energy costs.
In addition, EDF's Blyth Offshore Demonstrator Wind Farm lies just 0.5 miles off the coast of Blyth. Consisting of five 8MW turbines, it has a generating capacity of up to 41.5MW. EDF is planning to build phase two of the wind farm off the coast of Northumberland using floating offshore wind technology. Once completed it will be among the first projects of this kind in English waters.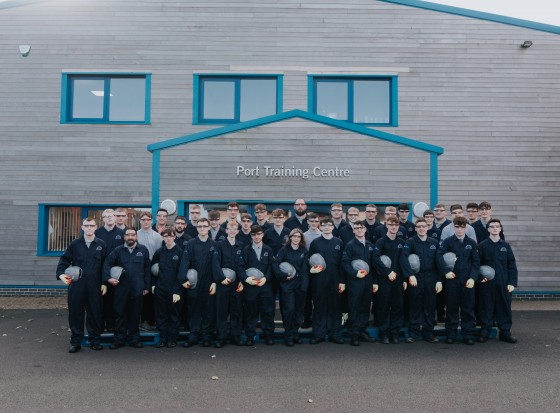 Training
Energy Central offers training solutions to meet your needs
Based at the Port of Blyth, Port Training Services (PTS) provides industry-leading vocational and functional training for the offshore energy industry and it operates a £1 million wind turbine training facility.