Key investment sites
Bates Clean Energy Terminal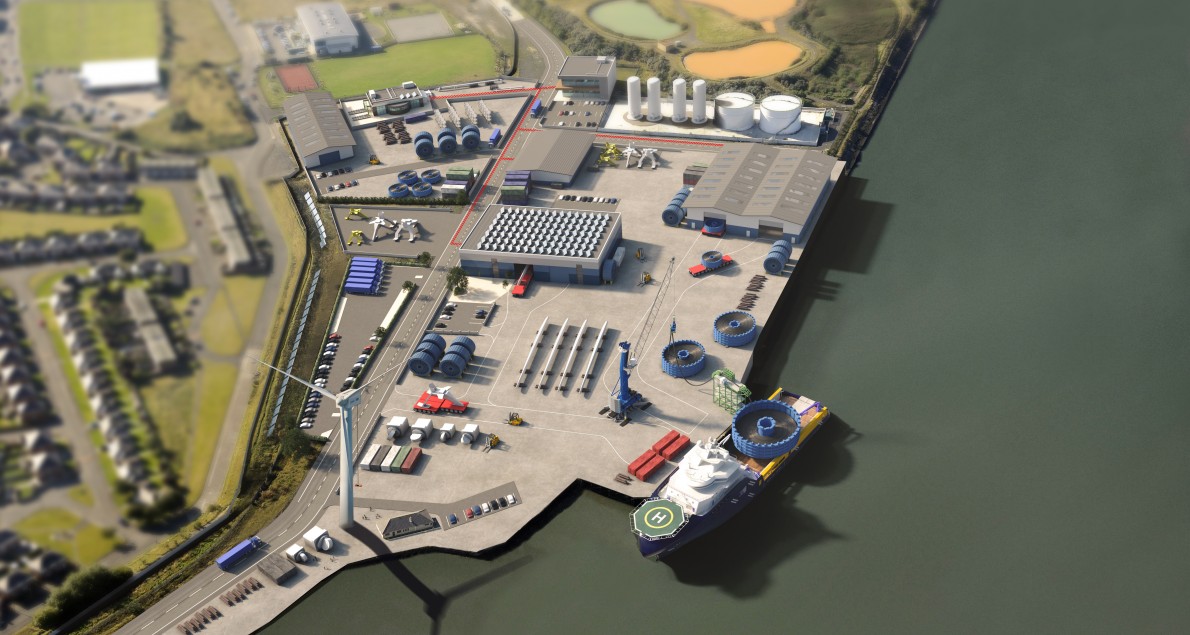 Bates Clean Energy Terminal at Port of Blyth is a major low carbon redevelopment scheme.
Following a multi-million-pound redevelopment the 17 HA site can offer greatly enhanced facilities and the opportunity for low carbon focused investment and innovation.
The upgrades to the terminal will support the Government's Clean Maritime Plan and 2050 net zero targets as well as driving the offshore wind industry's ambitions to reduce emissions associated with operation and maintenance.
The terminal benefits from two heavy lift quays, suitable for vessels up to 8m draft. A marine fuel terminal will also allow for simultaneous fuelling and operational activity.
Bates Clean Energy Terminal offers
Key initiatives at the site:
A low carbon mine water heating innovation – delivering heating to the site's buildings.
Solar power and energy efficient buildings.
Port electrification, including moves to deliver shore-to-ship power and the decarbonisation of plant and equipment. A new 120 tonne capacity electric crane is expected to be delivered during 2021.
Alternative fuel exploration to support next generation vessels
A number of further initiatives will be announced in due course and will be delivered in collaboration with a growing number of regional and national partners. This will include more details on the technological innovations being explored with Offshore Renewable Energy (ORE) Catapult.
A strategic location
The UK's motorway network can be quickly and easily reached via heavy / abnormal load routes.
It is 20 minutes' drive away from Newcastle International Airport.
It has an established freight rail access with rapid links to the UK's high speed rail network via nearby Newcastle Central Station.
It offers direct access to open sea with no locking in or out or air draft restrictions, via a tidal deep-water port.
Further opportunities at the site lie in 5 HA of fully remediated, prime quayside development land.
Downloads
Bates Clean Energy Terminal Brochure