Key investment sites
Northumberland Energy Park Phase 1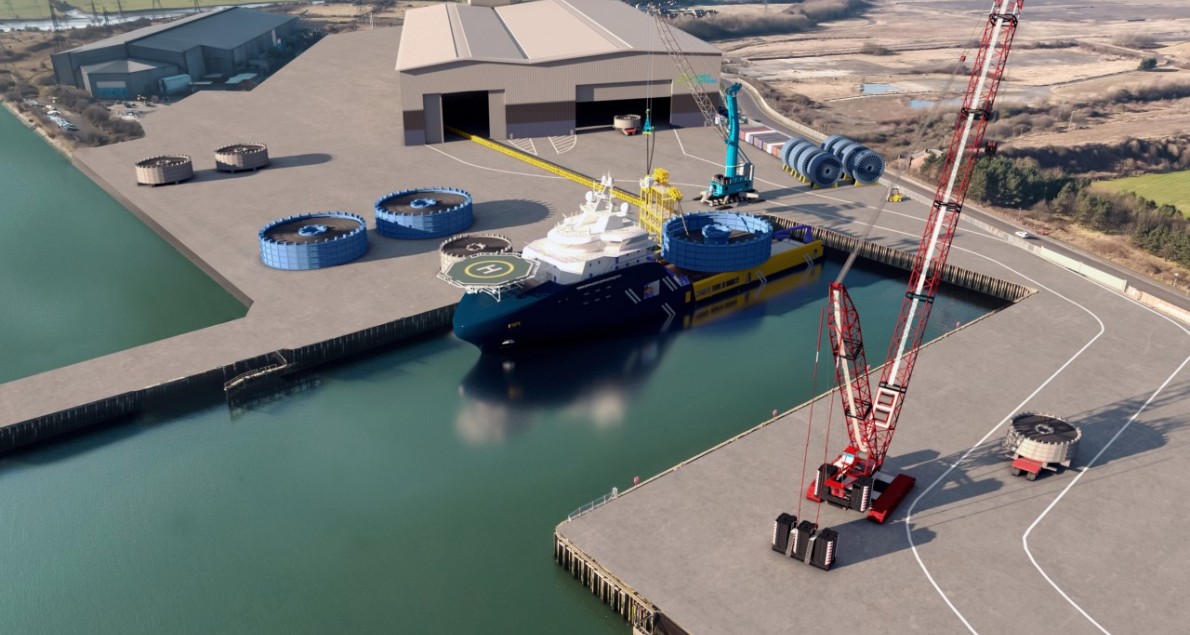 Covering an investment area of close to 200 HA, Northumberland Energy Park is set across three distinct sites.
Situated on land once occupied by the Blyth Power Station facility – a pair of coal-fired power stations which were demolished between 2001 and 2003 – Northumberland Energy Park offers prime development sites and investment opportunities.
Northumberland Energy Park Phase 1 is well suited to large-scale advanced manufacturing and engineering companies who supply products and services to the UK's growing offshore wind industry, which is being supported by the UK Government's Offshore Wind Sector Deal.
Site specifics
Offers 36 HA of development land.
11.12 HA of the site is identified as having Enterprise Zone status.
Has direct quay access to the River Blyth and two berths, including a 50m x 210m, 9.0 LAT deep water berth which is suitable for jack-up barge vessels.
Access to an additional four deep water berths at nearby Battleship Wharf.
A connected site
Offers a current power capacity of 20 MVA with the potential of up to 100 MVA from renewable energy sources.
Access to the National Grid via two adjacent National Grid substations
Power to the EDF substation is supplied by EDF's Blyth Offshore Demonstrator Wind Farm which lies just 0.5 miles off the coast of Blyth. Consisting of five 8MW turbines, it has a generating capacity of up to 41.5MW.
Access to the longest subsea connector in the world – the North Sea Link. It connects the electrical grids of the UK and Norway via high voltage subsea cables, which are capable of transferring 1400MW of renewable power from wind and water resources between the two countries.
A strategic location
The site has market access to offshore energy developments in the North Sea, including Round 3 Zone offshore wind projects at Dogger Bank, Hornsea and the Firth of Forth.
There are well-established road, rail, air and see transport links. More information can be found here.
Download the NEP1 Brochure