Key investment sites
Battleship Wharf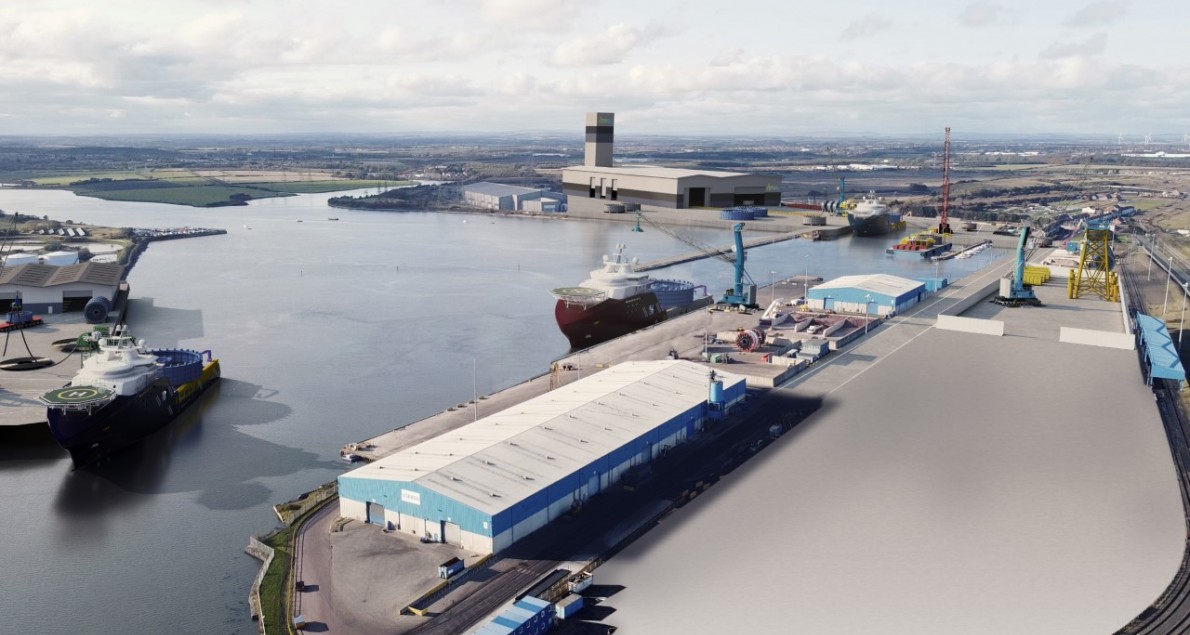 A superb location to support the energy sector
Battleship Wharf Terminal is a 19 HA site with direct access to four deep-water berths, with two additional berths available at the nearby Northumberland Energy Park. The availability of six berths make it a prime location for companies operating in the marine and offshore energy sectors.
The Battleship Wharf Terminal is the Port of Blyth's licenced decommissioning facility, which is located on a dedicated 2.3 HA site.
Battleship Wharf offers
Tonne Lift Capacity Cranes
100
The site features:
Heavy load pads and impermeable surfaces.
Bunded quarantined areas for hazardous waste, including NORM.
Interceptors for the collection of contaminates and water recycling.
The Battleship Wharf decommissioning site, which is just 100m from the berth and has heavy lift capacity, has an Environmental Permit in place to handle 50,000 tonne of oil and gas assets per year and Environmental Permit is held for the handling of NORM contaminated materials.
The terminal is also well equipped to handle bulk cargoes of coal, aggregates, grain, cement, etc as well as breakbulk and project cargoes. In addition to its extensive access to deep-water berths, which are critical for operations in the energy sector, the site has access to the following:
Quay access to Port of Blyth.
Huge power connectivity from the close proximity of the National Grid and substations at Northumberland Energy Park
Access to an abundant source of clean energy from via the North Sea Connector Link – a subsea connector between Blyth and Norway.
Access to an established rail freight network and serviced rail loading terminal.
Heavy haulage access roads around the site connect Battleship Wharf to Northumberland Energy Park.
An existing and well-established network of Energy Central sites and supply chain businesses ready to support the energy sector.
Battleship Wharf has a further 3 HA of development land available for businesses looking to serve the energy sector.